Take a culinary journey through a magical part of the world with Caroline Eden, author of the new cookbook Black Sea: Dispatches and Recipes Through Darkness and Light from Quadrille Publishing.
Caroline — whose last award-winning cookbook Samarkand "will change everything you thought you knew about Soviet food" (Vice) — will be in conversation with Howard Amos of The Calvert Journal about the irresistible cuisine, destinations and stories in her latest book.
The signature Potemkin cocktail featured in Black Sea will also be available to purchase at the bar.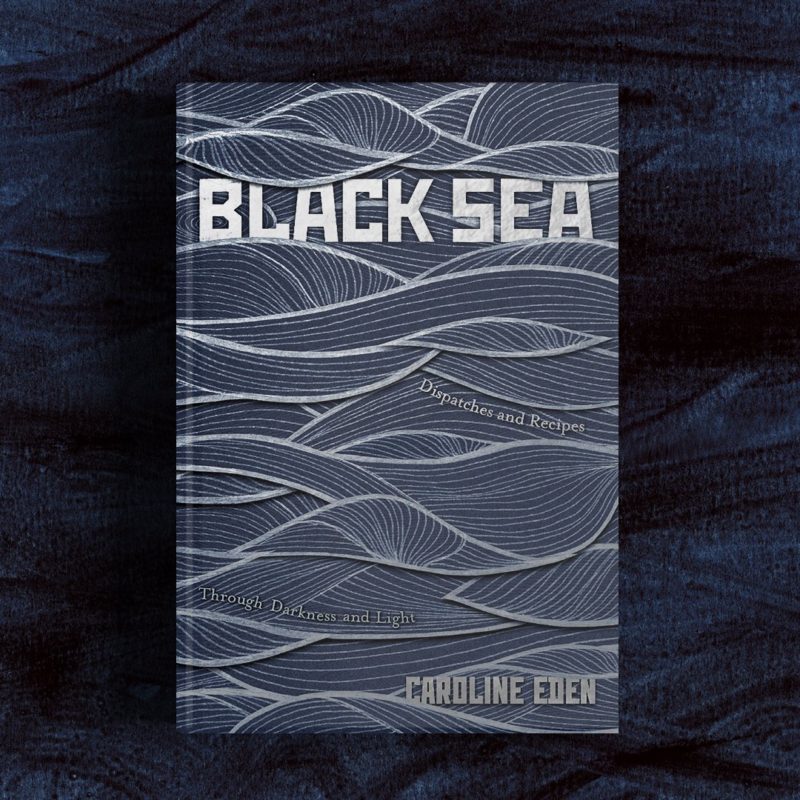 About the book
"A wonderfully inspiring book about a magical part of the world." – Viv Groskop, author of The Anna Karenina Fix
This is the tale of a journey between three great cities — Odessa in Ukraine, built on a dream by Catherine the Great, through Istanbul, the fulcrum balancing Europe and Asia, and on to tough, stoic, lyrical Trabzon in north-eastern Turkey.
With a nose for a good recipe and an ear for an extraordinary story, Caroline Eden travels from Odessa to Bessarabia and on to Romania, Bulgaria and Turkey's Black Sea region, exploring its interconnecting culinary cultures. From meeting the last fisherwoman of Bulgaria, to tracing the legacies of the White Russian émigrés in Istanbul, Caroline charts a totally fresh course while giving readers a unique insight into a part of the world that is both shaded by darkness and illuminated by light.
Meticulously researched, and like no other piece of travel writing, Black Sea is a biography of a region, its people and its recipes. Packed with vivid photography throughout, it documents unprecedented meetings with remarkable individuals and features recipes inspired by meals, meetings and literature. The recipes — such as Odessan Coleslaw, Mark Twain's Debauched Ice Cream, Potemkin Cocktail, Sacred Onion Soup and Black Sea Börek — take the reader on Caroline's journey
About the author
Caroline Eden is a journalist and writer specialising in the former Soviet Union. Her writing has appeared in the travel, food and arts pages of The Guardian, Daily Telegraph and Financial Times and over the past decade she has filed stories from Uzbekistan, Ukraine, Russia, Kyrgyzstan, Kazakhstan and Azerbaijan for BBC Radio 4's From Our Own Correspondent. As well as leading occasional private tours to Central Asia, she has also spoken about her work to audiences at the Frontline Club, RGS and Asia House.
Caroline's first book, Samarkand, was a Guardian book of the year 2016 and went on to win the Guild of Food Writers Award for best food and travel book in 2017. She lives in Edinburgh.
About the publisher
Quadrille is one of the leading non-fiction book and stationery publishers in the UK, with a special focus on the areas of food and drink, craft, design, lifestyle and popular culture.
Booking terms: pay what you wish
For a limited number of our events, attendees can pay what they wish for admission via Eventbrite. The suggested admission fee is £5. Please follow the booking URL to finalise your order.