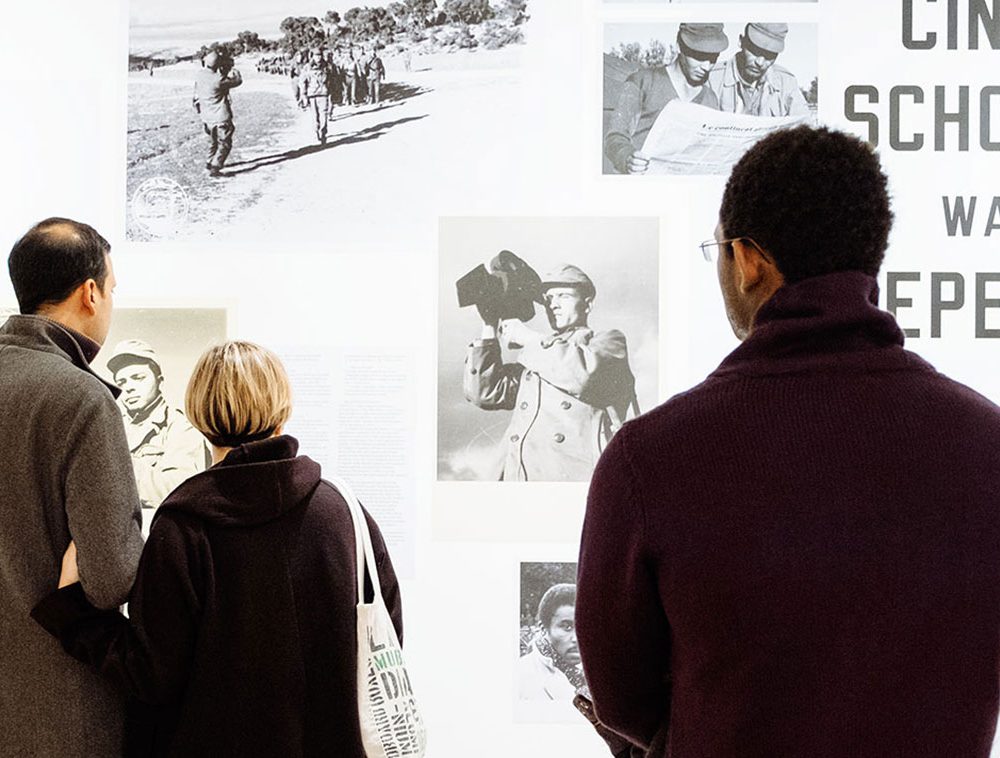 Mission
The mission of the Calvert 22 Foundation is to nurture and celebrate the contemporary culture and creativity of the New East – eastern Europe, the Balkans, Russia and Central Asia – enriching perceptions of the region and furthering international understanding.
Calvert 22 Foundation is a not-for-profit organisation committed to dialogue and discovery, to the development of international creative networks, and to the role of learning and education as the basis for knowledge sharing and institutional exchange.
Calvert 22 Space
Our London headquarters hosts seasonal programmes, events, talks and screenings for a first-hand experience of the contemporary culture and creativity of the New East.
Calvert 22 Space's main objective is to nurture cultural links and showcase the very best in contemporary thought and expression from the region.
Our award-winning online magazine has established itself as the leading authority on contemporary culture, creativity and travel in the New East region.
The Calvert Journal delivers a daily briefing on travel, art, design, film, architecture and fashion through a mix of reportage, interviews, photography and video developed with the help of locally-stationed contributors and a London-based team of journalists. Take a look here.
The Calvert Forum
Operating as a think tank, as well as a digital and physical forum for discussion and learning, Calvert Forum conducts research and provides practical solutions for creative communities in Russian and eastern European cities. Since its launch in September 2013, Calvert Forum has hosted a series of international conferences and workshops in different Russian cities including St Petersburg, Moscow, Voronezh and Kazan.
Creative Capital Index
In 2016 experts from Calvert 22 Foundation, in partnership with PwC Russia, began to develop the large-scale Creative Capital Index project. The practical purpose of the Index is to evaluate and compare the potential of Russia's most dynamic cities in terms of their prospects for economic modernisation and their investment appeal.
Nonna Materkova
Founder and Director
Ekow Eshun
Creative Director
Ulrika Cattermole
Executive Director
Will Strong
Programme Manager
Elizaveta Butakova-Kilgarriff
Research Curator
Alison Ludlow
Operations Manager
Anastasija Nikitina
Bookshop Manager
Hannah Zafiropoulos
Administrator
Marketing & Communications
Elena Pakhomova
PR and Development Manager
Lesya Myata
PR and Project Officer
Ruxandra Connolly
Senior Marketing Manager
Alexander Schneider
Marketing Coordinator
Nadia Beard
Editor in Chief
Louis Moody
UI Designer / Developer
Howard Amos
Senior Editor
Lauranne Cox
Graphic Designer
Samuel Goff
Features Editor
Sasha Raspopina
Staff Writer
Liza Premiyak
Associate Editor
Denis Schukin
Programme Director
Maria Borodacheva
Partner Manager
Pasha Ugamochi
Graphic Designer
Current vacancy: News Editor
The Calvert Journal is an award-winning online magazine dedicated to exploring the culture and creativity of the New East: eastern Europe, the Balkans, Russia and Central Asia. The Calvert Journal delivers a daily briefing on travel, art, design, film, architecture, fashion and related cultural areas through a mix of reportage, informative analysis and photography.
We are looking for a News Editor to join a growing, ambitious organisation that puts culture, creativity and international connection at the heart of its activities.
The News Editor will be expected to pitch, write, produce and copy-edit news and feature stories that strengthen The Calvert Journal's journalistic authority and influence while helping to significantly grow our total and core loyal audience.
Please see the full job description and person specification here.
To apply please send your CV and covering letter detailing your suitability to [email protected]. Please state the position you are applying for in the email subject box.
Applications will be considered on a rolling basis until Friday 27 October.