Celebrate the launch of The Calvert Journal's major new project with a night of queer culture and performance at The Queen Adelaide.
Being LGBTQ is a special series exploring and celebrating LGBTQ culture, politics and life in the New East that will be released throughout Spring 2018.
Join us for an exciting evening featuring screenings of music videos from Russia's gay 90s, a reading of queer feminist sci-fi short stories from Central Asia, and a performance by Poland's most famous drag queen, Kim Lee.
Schedule:
8pm: Doors
8:30pm: Intro by The Calvert Journal team
8:45–9:15pm: Reading of the short story "A New Life from Monday" by Mokhira Suyarkulova from Utterly Other (Bishkek, Shtab Press, 2018), a compilation of feminist queer sci–fi from Central Asia
9:30–10:30pm: Russian 90s pop disco hour featuring our favourite music videos from the era
10:30pm: Performance by Kim Lee (plus more performances throughout the night)
Music and dancing until 3am
Where: The Queen Adelaide, 483 Hackney Road, London E2 9ED
Presented in collaboration with The Queen Adelaide and The LipSinkers.
Thank you to Absolut Vodka.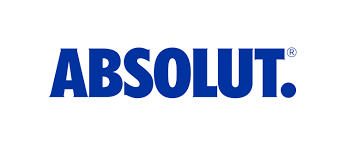 About Kim Lee
Kim Lee, referred to by the press as "the most popular Polish drag queen", has been performing since 2002 and is known for her huge repertoire, handmade costumes and attention to detail. She collaborates with numerous LGBTQ equality organizations, engages in social campaigns, opens film festivals, participates in scientific conferences, publishes film and book reviews in LGBTQ magazines, and runs a YouTube channel considered to be one of the most important vlogs in Poland's LGBTQ environment. Since 2009 she has organized the Drag Queen Kim Lee Festival, Poland's largest drag queen review.
About Being LGBTQ
The need to listen to the stories of LGBTQ people in the New East has perhaps never been greater, as recent repressions from Chechnya to Poland make clear. But from art to photography, literature to nightlife, the community is fighting back. The Calvert Journal's major new series explores and celebrates LGBTQ life in culture, politics and beyond.
Check out the Being LGBTQ project in The Calvert Journal here.
About The Calvert Journal
The Calvert Journal is Calvert 22 Foundation's award-winning online magazine dedicated to exploring the culture and creativity of the New East: eastern Europe, the Balkans, Russia and Central Asia.
The Calvert Journal delivers a daily briefing on travel, art, design, film, architecture and fashion through a mix of reportage, interviews, photography and video developed with the help of locally-stationed contributors and a London-based team of journalists. Take a look here.