Get hungry for some of the coolest food out of Russia by superstar chef Alexei Zimin, who will be bringing the signature cuisine of his Soho restaurant ZIMA Russian Street Food & Bar to Calvert 22.
Alexei, one of Russia's most celebrated chefs and restaurateurs, will be creating a special menu of modern British-Russian bites and sandwiches with classic ingredients from his homeland.
The 2016 New East Photo Prize Exhibition will be open as usual from 12pm – 6pm.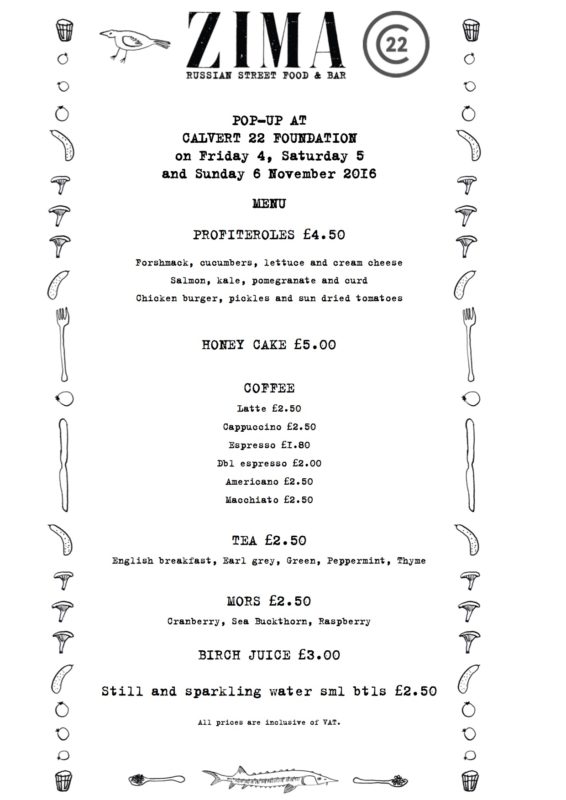 About ZIMA Russian Street Food & Bar
Located in a Grade II listed Soho townhouse, right next door to the legendary Ronnie Scott's, ZIMA is a new culinary, social and cultural hub that combines the finest Russian street food, gourmet creations and homemade vodka infusions with a fascinating programme of cultural events.