Discover the allure of the North Caucasus at a special evening featuring a talk and pop-up exhibition exploring a region of the world like no other.
Join us to hear Tbilisi-based journalist William Dunbar present his talk "Animal sacrifices, holy beer and sacred pies: the last pagans of Europe".
You'll also explore a pop-up exhibition curated by art historian and anthropologist of the Caucasus Robert Chenciner featuring a selection of practical and ritual objects, mainly from the mountainous region of Daghestan in the northeast Caucasus, with items as varied as woodwork, ancient copper votive figurines, modern painted felt masks, 19th-century tapestry Davaghins, silk Kaitag embroideries, Kubachi jewellery and rare musical instruments.
Wine and food, including everyone's favourite cheesy bread, khachapuri, will be available from Little Georgia and Georgian Wine Club.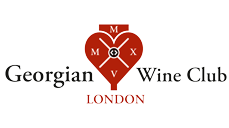 About William Dunbar
William Dunbar is a Tbilisi-based journalist who focuses on the history and culture of the Caucasus.
About Robert Chenciner
Robert Chenciner first visited Daghestan, Azerbaijan, (former) Chechen-Ingushetia, Georgia and North Ossetia in 1983 initially on his search for the origin of Dragon Carpets. He continues to research and write with Dr Magomedkhan Magomedkhanov who is head of Ethnography in the Daghestan branch of the Russian Academy of Sciences, the longest Caucasus-foreign collaboration in history. Robert is also a member of the senior common room at St Antony's College University of Oxford. He is the author of numerous books, the most recent of which is Dragons, Padlocks and Tamerlane's Balls: A Material-Cultural Memoir of Textiles, Art, Metals and Myths (with D. Hunt and M. Magomedkhanov, 2013).
Booking terms: pay what you wish
For a limited number of our events, attendees can pay what they wish for admission via Eventbrite. The suggested admission fee is £5. Please follow the booking URL to finalise your order.